Plant-Based Retail Products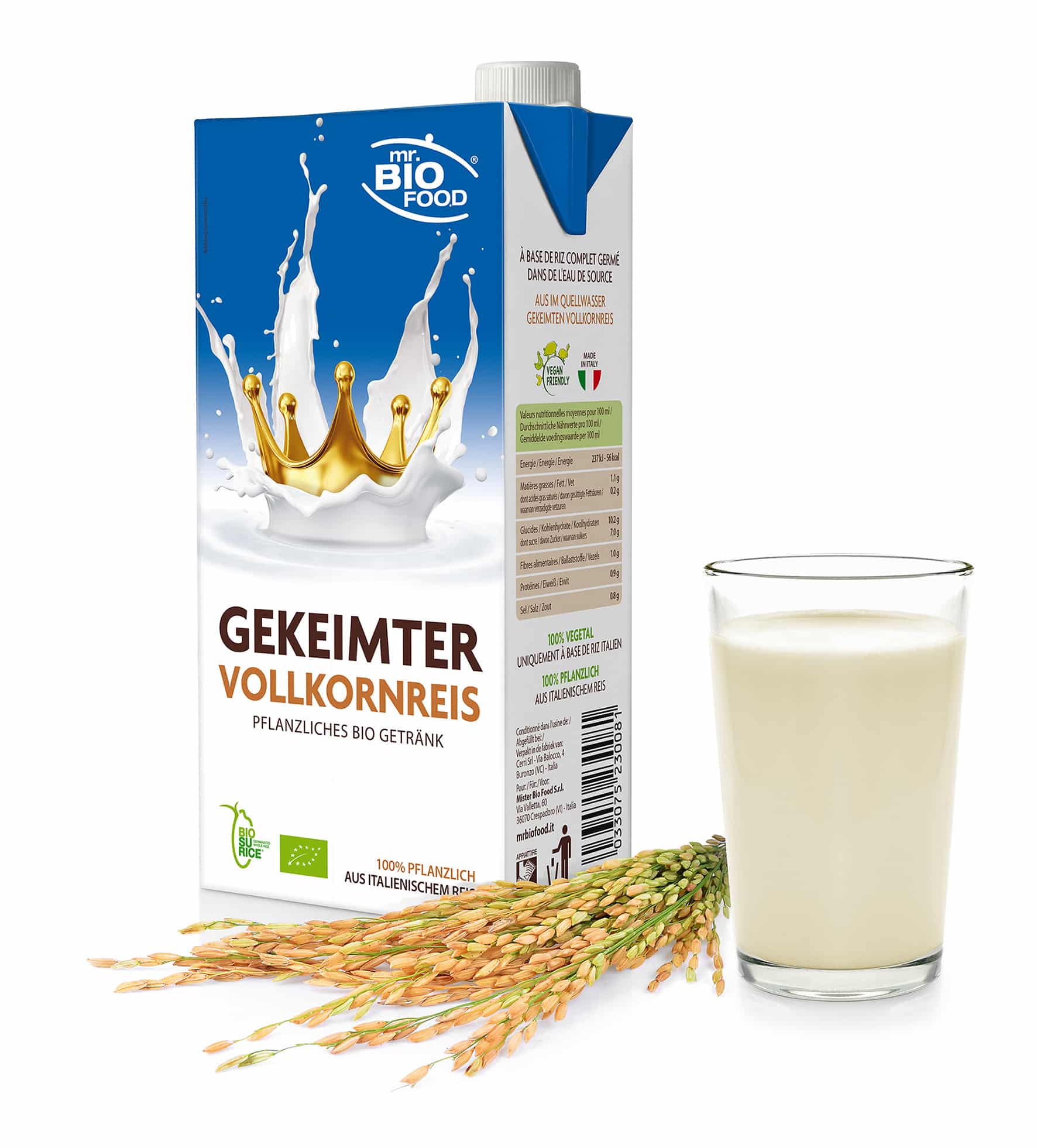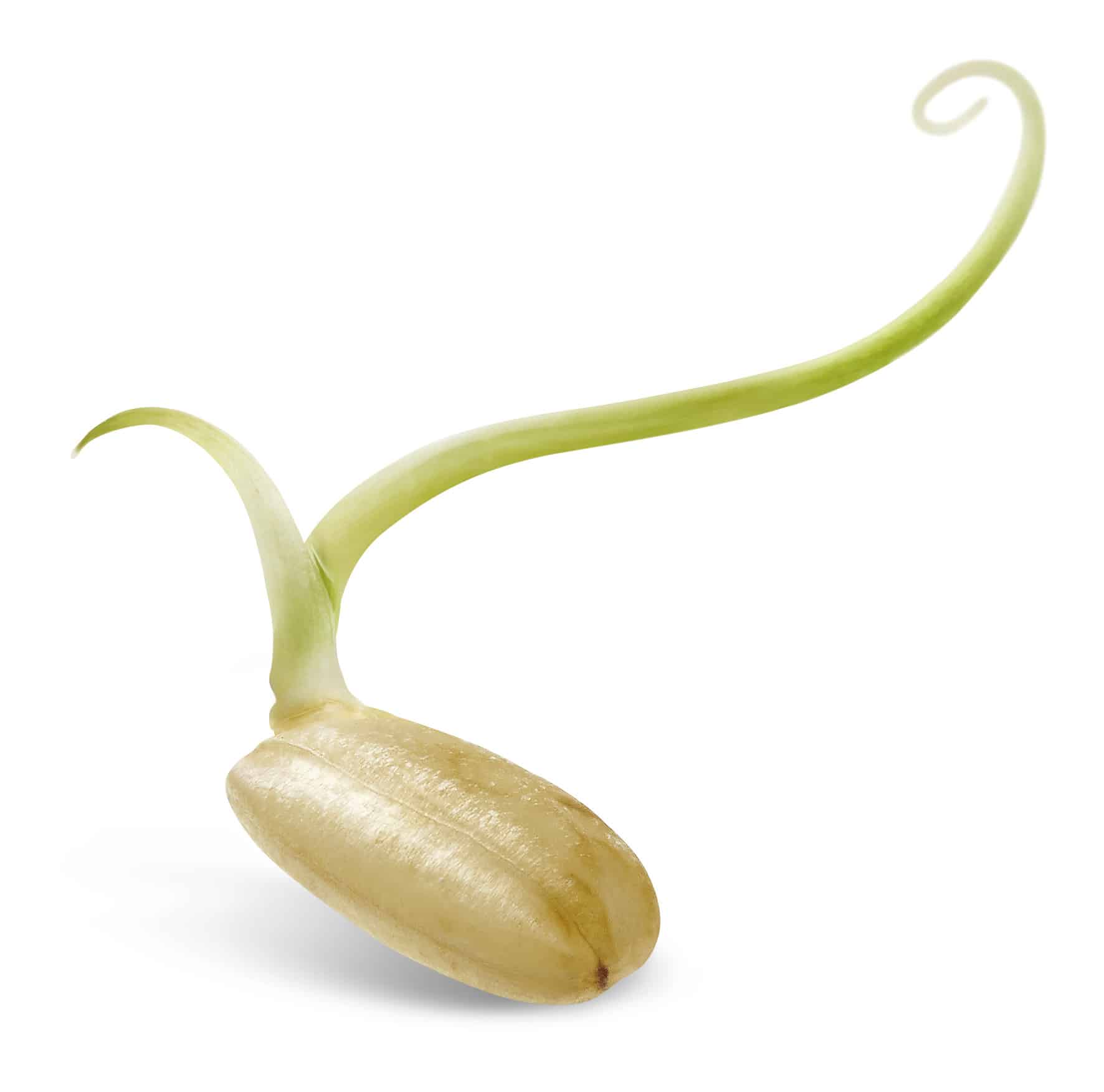 Biosurice® for retail and HORECA
An organic, purely vegan drink made from germinated whole grain rice. The better milk alternative for vegan cooking.
Lactose free and gluten free
100% allergen Free
Cholesterol free, without animal fats
Without colorants
Without flavors, thickeners and preservatives
Natural sweetness, without added sugar
Careful and regional production
The whole grain rice from Italian cultivation in environmentally friendly perma-culture is germinated in pure spring water. This allows an even better development of the high-quality ingredients of the whole grain rice. The germinated whole grain rice is then mechanically processed in a circular process and pressed in water. This careful process provides the pure vegetable "milk", our Biosurice®.
Valuable components
Thanks to the whole grain rice, Biosurice® contains numerous valuable nutrient components such as carbohydrates, fiber, vitamins, minerals, amino acids and phenolic compounds – and is very similar to the nutrient profile of breast milk. Sprouting allows these valuable nutrients to be absorbed more easily and quickly. As a result, it is clearly superior to plain white rice:
10 x more amino acid, including essentially y-aminobutyric acid (GABA), a cell activator and a very strong oxidation inhibitor, not found in other plants or animal milk!
4 x more fiber, vitamin E, niacin and lysine
3 x more vitamin B1, B6 and magnesium
Provided with a natural sweetness thanks to the germination of whole grains of rice, the Biosurice® drink is not only delicious and refreshing, but also highly nutritious.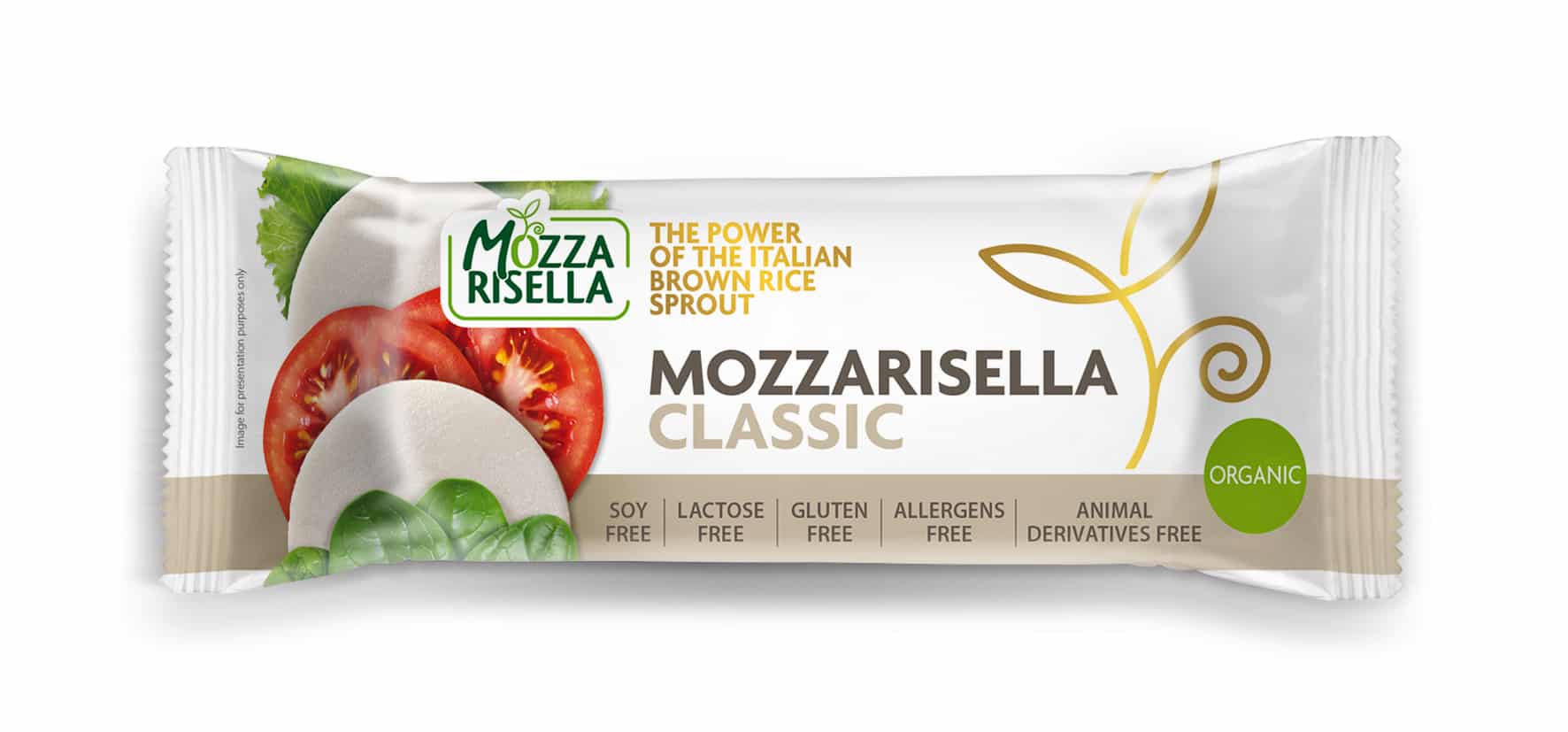 Mozzarisella Classic
An Italian Classic: delicious with tomato and basil
Vegan cheese alternative from germinated whole grain rice for retail and HORECA
The Italian company Frescolat has been successfully producing vegan organic products from germinated whole grain rice for several years. FRUTELIA distributes Frescolat's vegan cheese alternatives based on Biosurice®: pure vegetable origin, and free of lactose, gluten, sucrose, dyes and cholesterol!
We can offer you the following better cheese alternatives: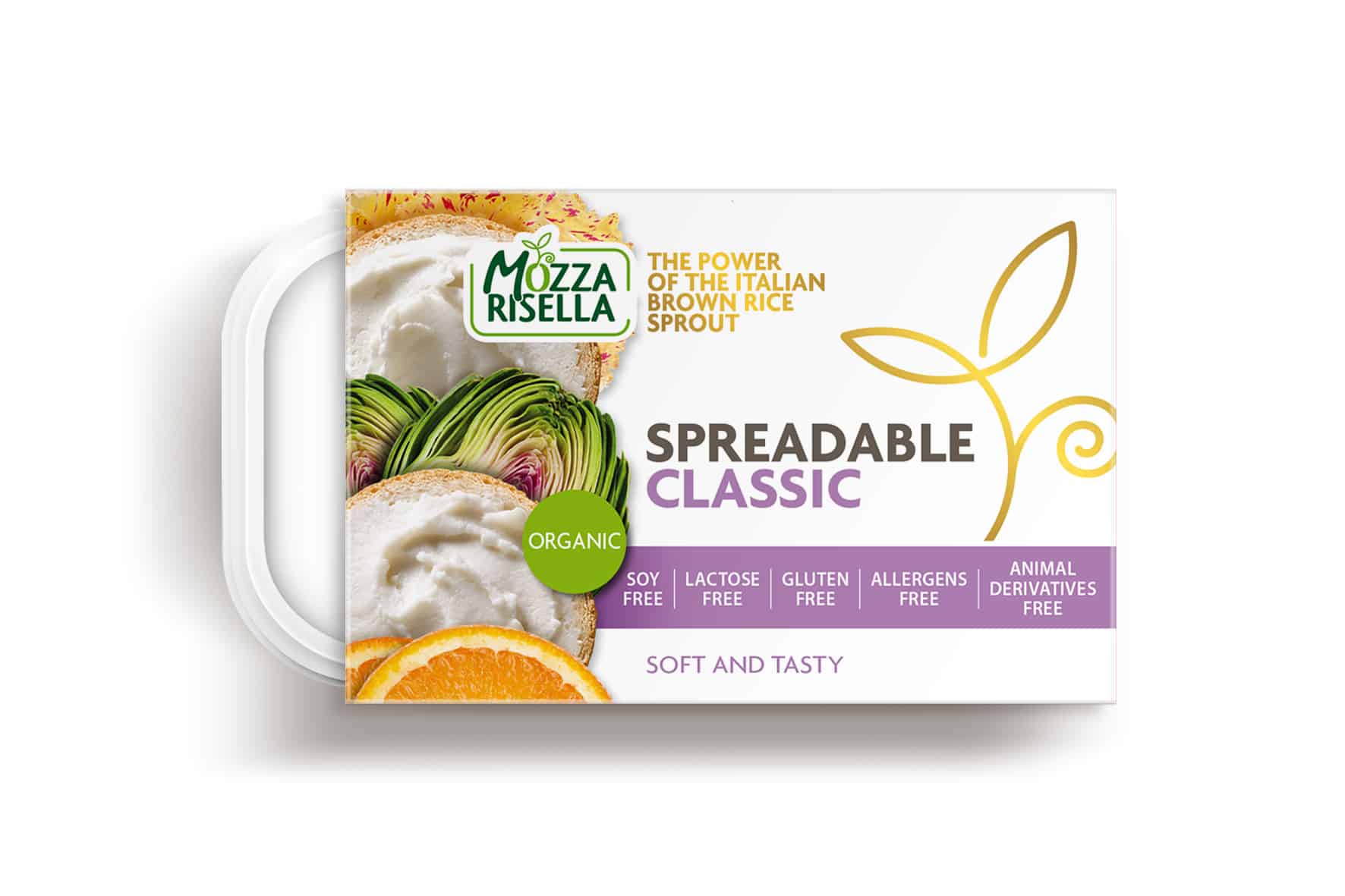 Mozzarisella spreadable CLASSIC
the deliciously creamy vegan spread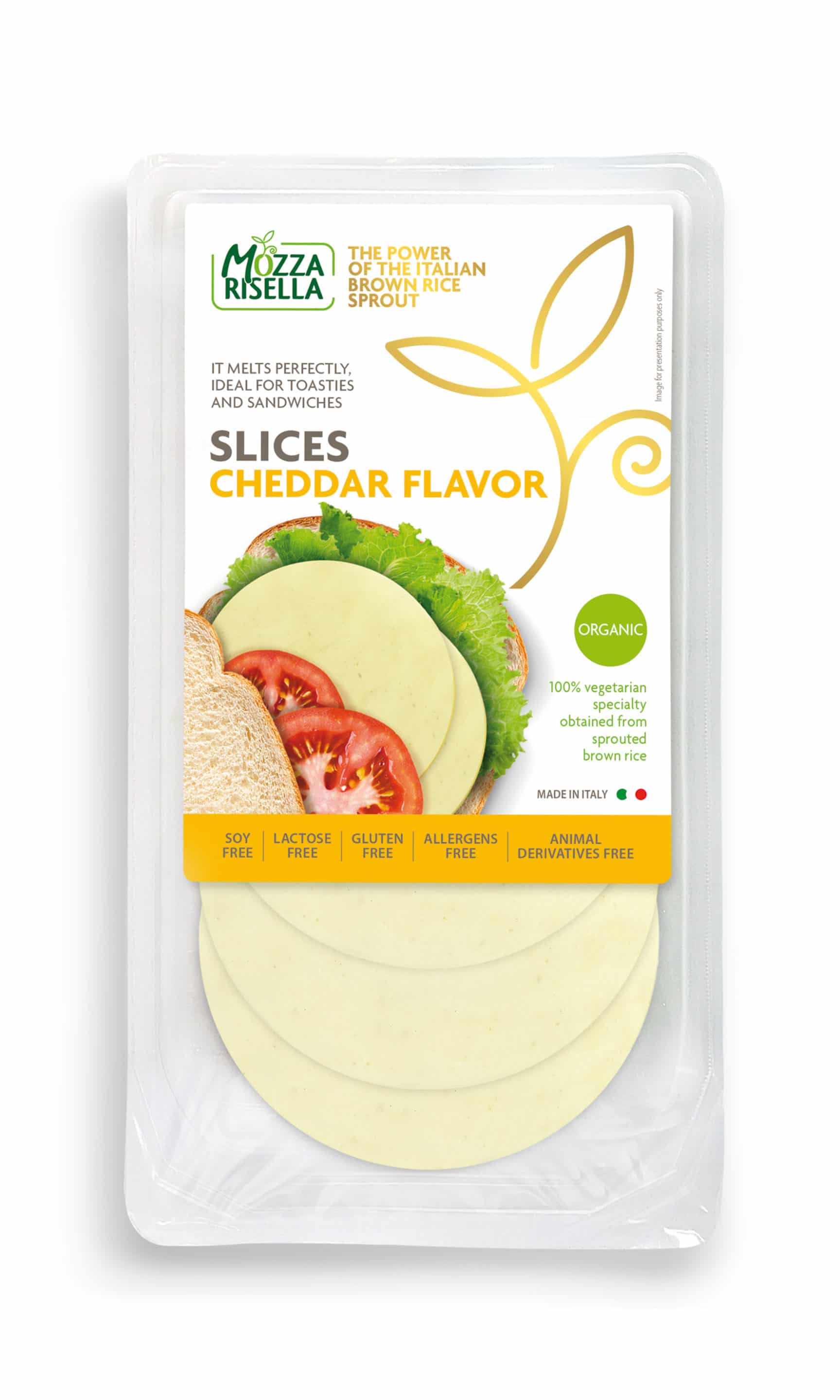 Mozzarisella Slices
with basil or cheddar flavor – the vegan alternative to cheese slices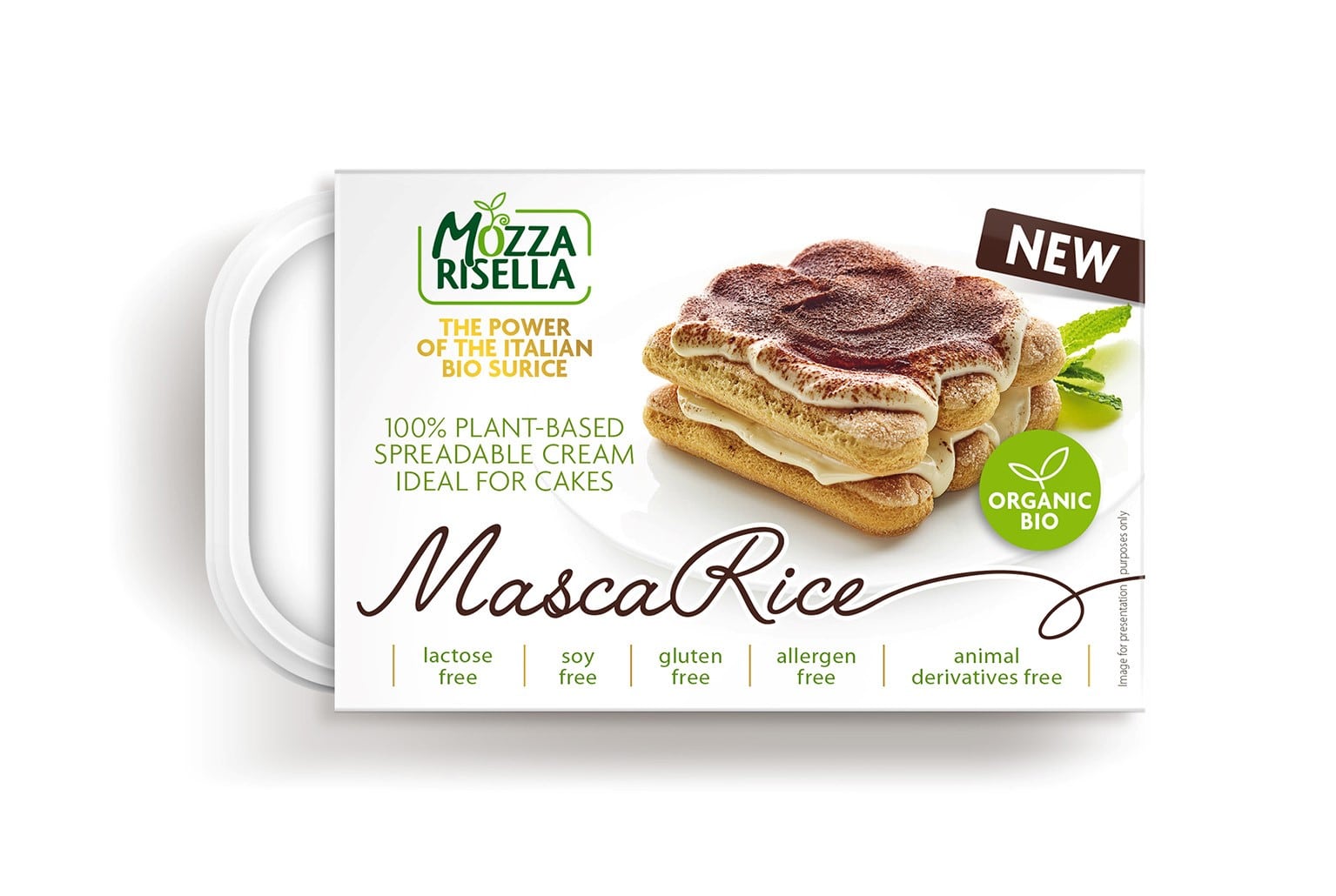 MascaRice
Especially creamy, the vegan alternative to Mascarpone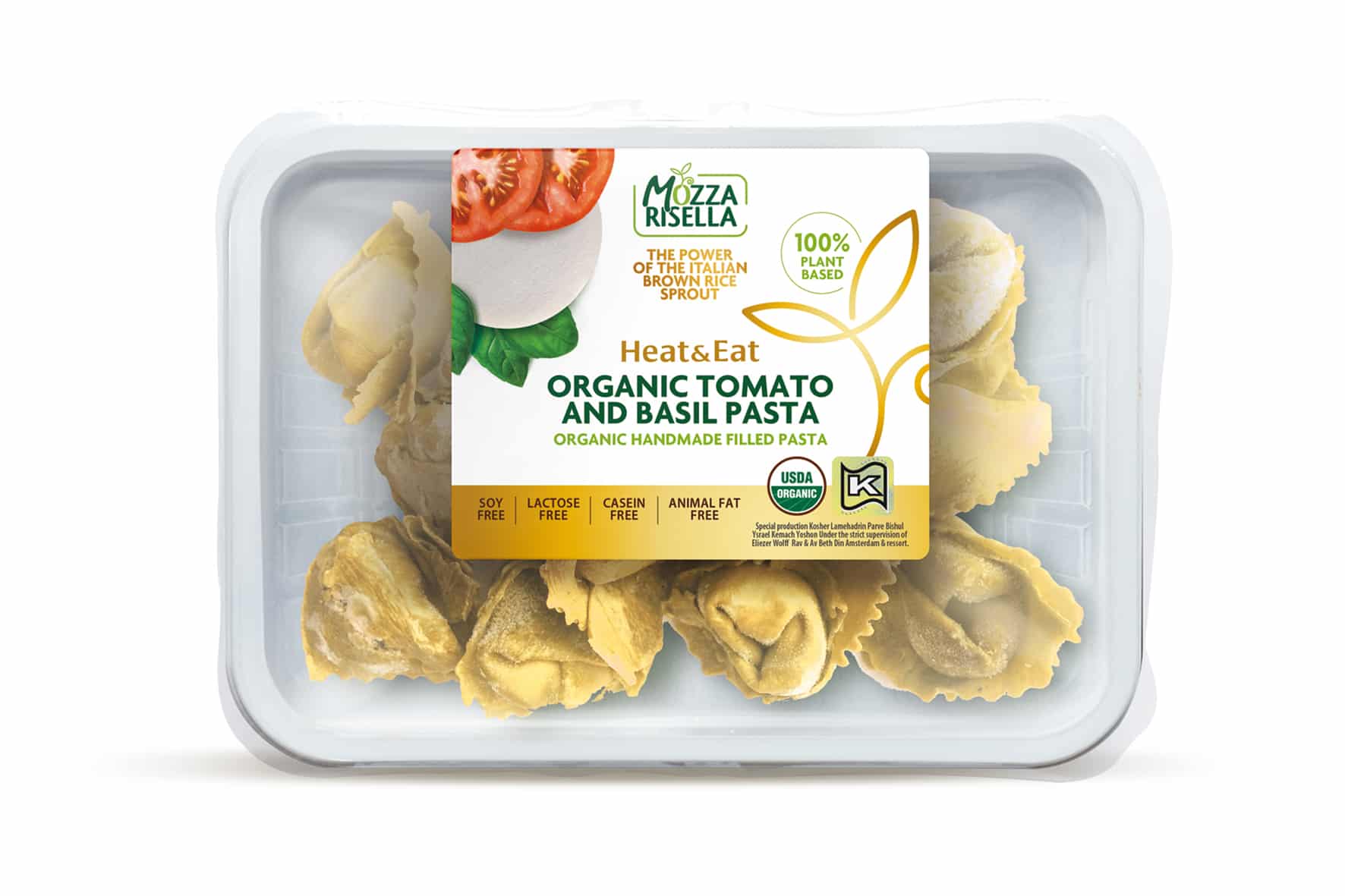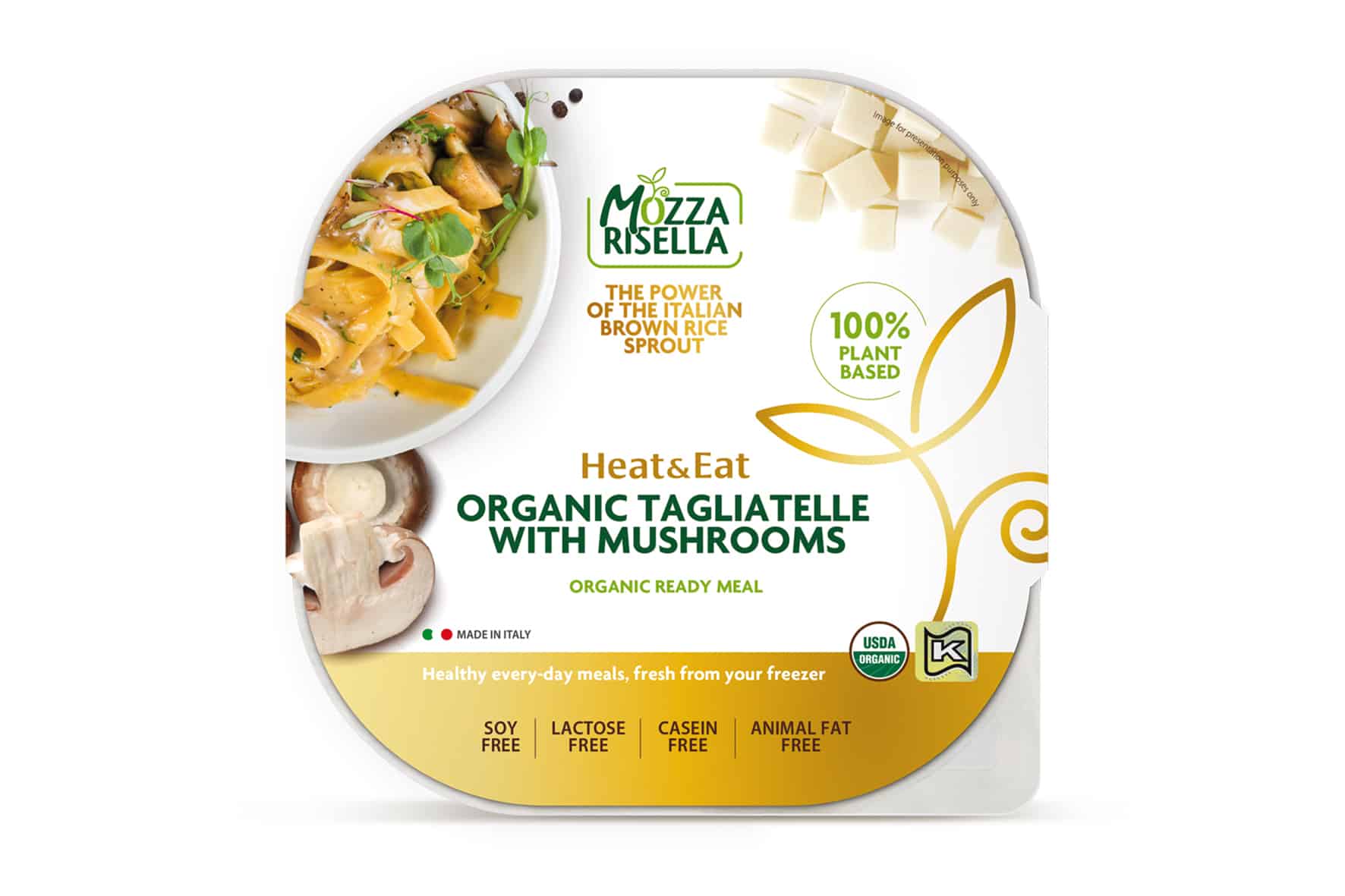 Vegan Ravioli and fresh Pasta specialties
Best pasta quality from Italy for vegan enjoyment at home / in the home office / with friends and family!
Vegan Italian pasta of superior quality
Vegan and/or Demeter certified
Available as branded product but also as private label
Long guaranteed shelf life: 85 days from production
The production is carried out in Italy by our partner Albio, who started manufacturing of fresh pasta with exclusively organic and biodynamic ingredients in 1988.
In addition to the 12 vegan pasta dishes, we also offer vegetarian dishes as well as ready meals, including 2 vegan variants. The pasta is made from original durum wheat varieties (less enriched gluten, more digestible, more aromatic taste). The fillings vary between classic Italian vegetables, mushrooms and enriched with our cheese alternative Mozzarisella!
MOQ = 1 Pallet (1250 x 250g), minimum 312 units per variant á 250g = 2 layers